If you're a paddle sports enthusiast living in Madison, chances are you have heard of the Mad City Paddlers.
The Mad City Paddlers are a group of like-minded sportsmen that do various activities throughout the year. All activities are based around paddle sports such as kayaking and canoeing for various skill levels.
What All Do The Mad City Paddlers Do?
If you're not familiar with kayaking clubs, you might not know what to expect from membership with a  group like the Mad City Paddlers.
When you join the group, you have access to a list of perks including
Over 100 organized recreational trips annually
A monthly digital newsletter
A weekly curated list of local events
Access to a members-only discussion board
Access to a private photo gallery for members
Monthly club meeting privileges including a potluck and special presentation on some topic pertaining to paddling
For someone new to the sport or new to Madison city, this is the perfect opportunity for fun and networking among like-minded individuals.
Because winters in Madison are very frigid, the group's main activities happen during the summers. However, meetings and other networking opportunities do happen year round.
More on the Outings of the Mad City Paddlers
One of the primary draws for kayaking clubs, or any sports club in general, is the potential for group activity. The Mad City Paddlers are certainly not short on these.
On average, the groups make 100 organized outings annually. Of these, around half are referred to as "Weekend Paddles."
According to the Mad City Paddlers, a weekend recreational trip consists of an organized trip to a location near Madison. Trips can range in type of activity and will certainly keep you entertained.
Weekend paddles range from sea kayaking in the Apostle Islands to whitewater paddling on the Bois Brule, to quiet water trips such as on the Wisconsin, Mecan, and Sugar rivers. Whether you want relaxation, adventure or both, the Mad City Paddlers weekend paddles will be of interest to you.
In addition to the weekend paddles, the group regularly hosts evening paddles in the summer. Over the course of the warm months in Wisconsin, the Mad City Paddlers hold around 20 evening paddles. According to the group, these outings are open to almost all skill levels and take place in locations on a rotating basis.
"We rotate the location of these evening trips between Cherokee Marsh, Starkweather Creek, Lake Mendota, Lake Wingra, Six Mile Creek, Token Creek, Maunesha River, and various other locations close to Madison."
The Mad City Paddlers make these outings quite easy. They have developed a shuttling system that they implement on all organized outings to make launching and taking-out as easy and smooth as possible. This system helps to maximize the time spent in the water and minimize time spent getting ready.
The Mad City Paddlers Don't Just Have Fun, Either
If you think this paddling club is all fun and games, you're in for a pleasant surprise. Sure, recreation is high up on the priority list, but the group also takes on more charitable ventures as well.
Many members of the Mad City Paddlers dedicate their time to working with two local organizations – Take a Stake in The Lake and Capitol Water Trails – that are dedicated to keeping waters in and around Madison clean for all sportsmen. Within the Mad City Paddlers, there is also a working group that aims to specifically maintain Token Creek.
Becoming a Member of the Mad City Paddlers is Easy
If the Mad City Paddlers sound interesting to you, you're probably wondering what it takes to become a member of the group. Membership is paid but is very reasonable.
Membership for the Mad City Paddlers is annual – meaning once the fee is paid, you are a member until the same time next year when you'll be required to pay membership dues again. For an individual, membership is $12 for one year. For a family of up to 5 people, membership is $17 for one year.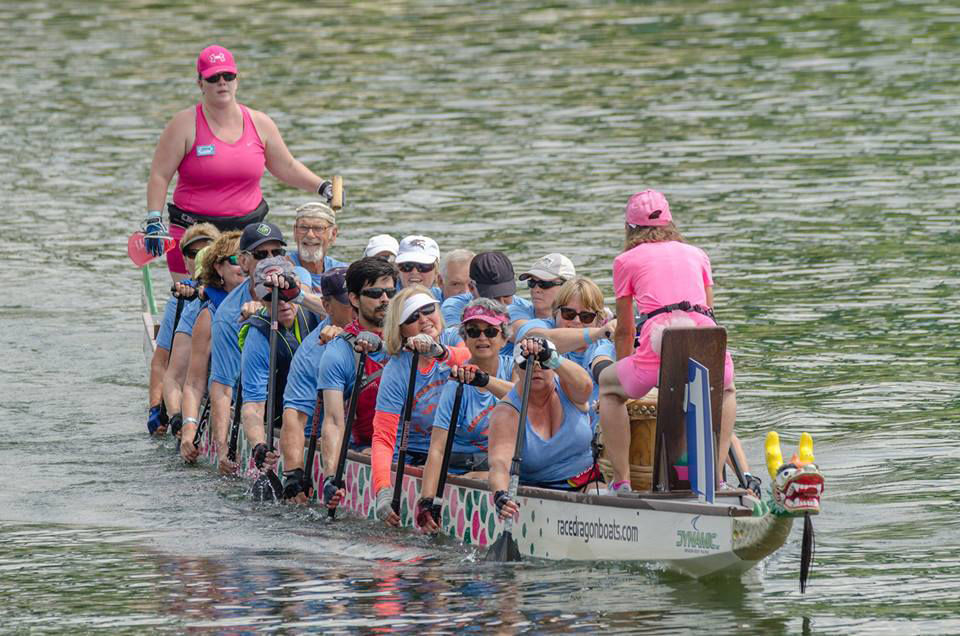 Thinking About Joining The Mad City Paddlers?
Whatever your situation, you likely have something to gain from joining a recreation group like the Mad City Paddlers. In addition to the outings and networking opportunities, the group provides a long list of resources. Kayaking guides, paddling instructional resources, access to national conservation groups, and much more are all included with your membership with the group.
Considering that membership for one person can be paid just by skipping a few cups of morning coffee, you almost have nothing to lose. Joining a group like the Mad City Paddlers, or one specifically in your locale could be one of the best decisions you make.
Last update on 2023-09-27 at 06:52 / Affiliate links / Images from Amazon Product Advertising API