More people are looking for ways to disconnect from the matrix and turn to nature and their own thoughts. Calming outdoor activities like kayaking are becoming very popular especially for urban professionals who live in cities, like Austin or with a beautiful lake and rivers nearby.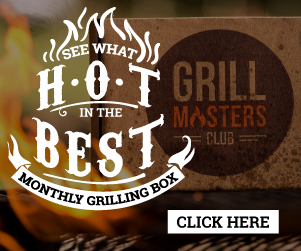 From Texas to Wyoming, from North Carolina to California, there are so many places to kayak. America is a wonderful place to discover serenity and find pleasure in nature. Whether you live on the East Coast, West Coast, The Southwestern States or Midwest, most likely you are within a short drive to a beautiful lake, river or coastal bay.
Another reason that kayaking is becoming so popular among urban dwellers who have access to open water is that kayaks are very affordable. It doesn't take a hit on your credit report to get experience kayaking. Many lake and river marinas rent kayaks by the hour. However, you can't count on there being enough kayaks and the lines can be long. If it's a sport you enjoy, you will be in the market for your very own kayak.
The problem is that kayaks are big and clumsy when they aren't in the water. If you own a kayak, you have to store your kayak when it isn't in use. Well, that's much easier said than done.
Le us enlighten you on some kayak storage ideas that could improve your kayaking lifestyle.
Storing Your Kayak in an Apartment
Always check with your landlord and review your lease before making any modification to an apartment.
If you rent an apartment and don't have the closet space to store a kayak, you should consider mounting your kayak on the wall. It could be a cool feature, especially if you have a row of art lights you can focus on its linear silhouette.
You will need a wall long enough to store your kayak on its side, so measure your kayak and your storage space ahead of time to make sure your kayak will fit. Kayaks take up a lot of room and should not be in contact with other objects when being stored, so suspending it from a wall is a good option for urban dwellers.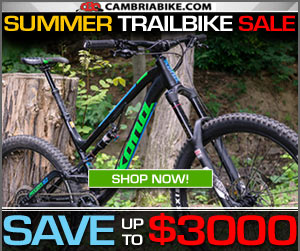 There are many kayak wall mounts and suspension systems available on amazon.com. Here are three we think will serve you well:
1225 RAD Sportz Easy Hanger Kayak Rack and Stand-Up Paddle Board...
►CONVENIENT: Holds up to 125 pounds! Enough for the largest kayaks or paddle boards
►SAFE AND SECURE: With the included nylon straps and clips, your kayak or stand up paddle boards will not fall out of...
►VERSATILE: Easily mounts to a walls, posts, benches and other applications. Where could you mount yours?
It is best to store your kayak indoors, so that it is protected. You could store it in a garage, basement, shed, or any other indoor storage area. Only store it outside as a last resort.
Kayak Storage Ideas for the Outside
As real estate prices climb, everyone is downsizing. So, storage space becomes an issue. What do you keep? What do you throw away or donate? What's the point of downsizing if you end up renting a storage unit and paying a monthly fee? It doesn't make financial sense to pay a hundred dollars or more a month to store $2,500 dollars' worth of golf clubs, fishing rods, Christmas decorations, and…that ten foot long kayak you use three times a year.
Who cares if you only use your kayak a few times a year, it is worth protecting from the elements just the same, right? If you have access to a yard or marina, storing your kayak outside can be a great option.
Find a shaded area. If a shaded area is not available, consider using a protective cover, such as a tarpaulin (tarp). Be sure to purchase a waterproof, UV resistant tarpaulin cover. If it is designed specifically for kayaks, that's a much better choice.
Whether you are in a shaded area or not, covering your kayak with a tarp is best. Not only will a tarp provide a barrier between your investment and the elements, but bugs and animals that might find your cockpit a good home will be discouraged.
Keeping your kayak outside in a shaded or covered area will pose the risk of mold and moisture problems. You want to prevent that, of course. If you can fix your tarp like a pitched roof so that snow and rain and leaves fall down the sides, that will provide additional protection to your kayak.
If you allow the tarp to sit directly on the kayak, mold will find that a happy home, too. Certain kayak surfaces can be sprayed with Scotch Guard for added protection. Check your kayak manufacturer's specifications to see if spraying your kayak surface with a product like Scotch Guard is an option.
Also, when storing your kayak outside under a tarp, make sure that the tarp is pulled very tight. You don't want little pockets where water can stand and algae can grow. If you live in states where mosquitos are a problem, any standing water, even a few ounces, is enough to make your outdoor BBQ a mosquito feeding fest. Plus, mosquitoes carry awful diseases and are a nuisance to your neighbors as well.
However, you store your kayak outside, do not set in on the ground. Just don't do it. Find a way to raise it up with some saw horses or cinder clocks. If you can, purchase an outdoor kayak storage rack. Make sure it is resting on its side.
How to Store Your Kayak: Garage or Shed
It is always better to store your kayak in a structure, protected from the elements and seasonal changes
If you own a home with a garage, you will most likely want to store your kayak there. It is the most logical place for such an item. Plus, a garage offers many more storage options than inside your home or apartment.
There are a few things to consider before storing your kayak in a garage:
DIY Kayak Storage Hacks
You Tube and Pinterest offer a lot of great kayak storage hacks for their do-it-yourself enthusiasts. If you are the handy type, you may want to take on the challenge of building your own kayak storage system.
There really isn't any evidence that DIY kayak storage hacks are any cheaper than store-bought. However, if you build your own, you get that feeling of satisfaction and bragging rights.
Avoid Attracting Critters
There are many critters that will find the cockpit of your kayak a perfect home. It is dark, compact, quiet and away from the elements. Some critters, such as raccoons or possums, are a nuisance and will scatter as soon as you move the kayak. Mice will chew on your fabrics. Other critters, such as the brown recluse spider, will welcome your presence.
Look for a kayak that has a tight-fitting kayak cockpit cover. If you have one that is worn and stretched out, and doesn't seal the cockpit, get a new one before stowing away your kayak.
Quick Tips for Storing Your Kayak