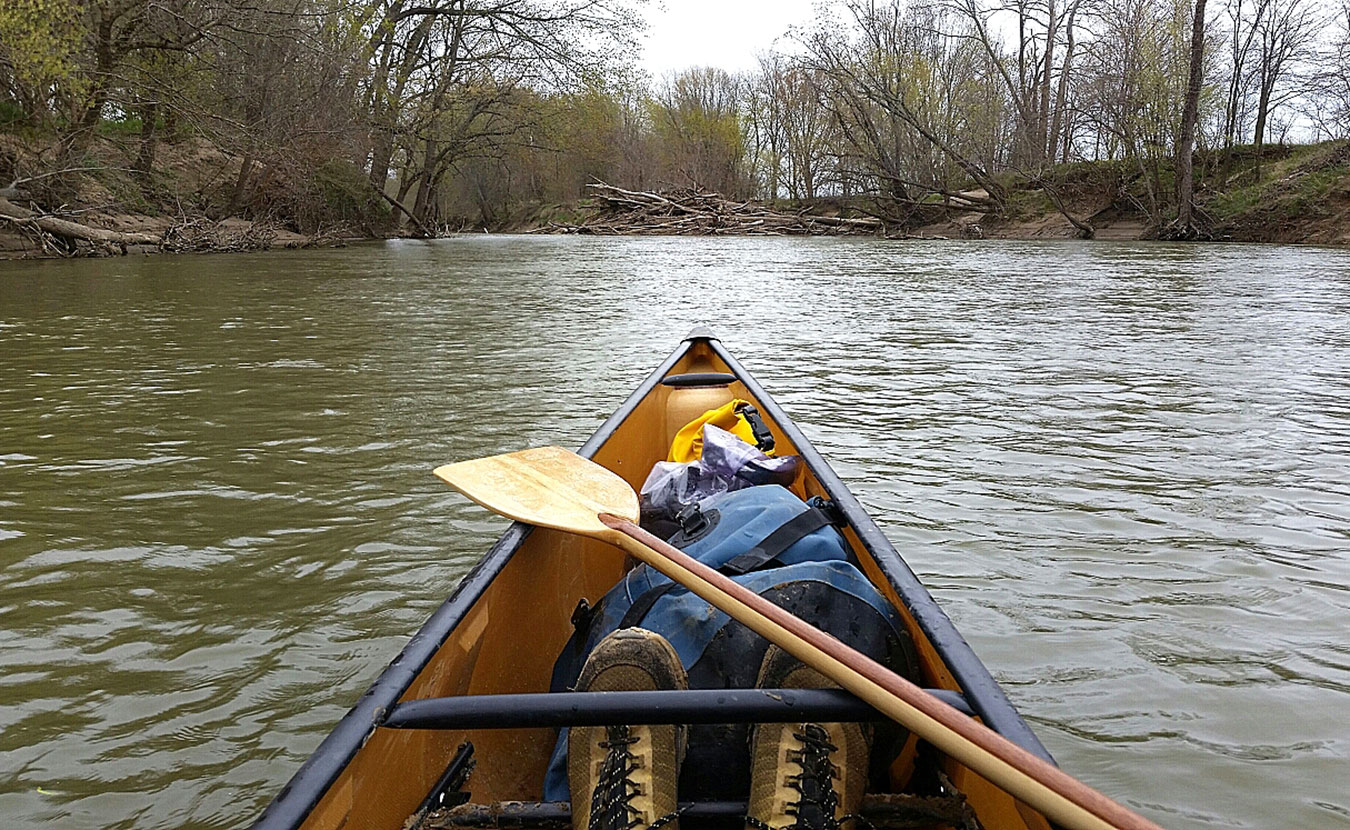 Water trails are also known as "blue ways" that join many rivers, canals, and lakes and coastlines for small, non-motorized boat for public recreational use. They not only provide access points and takeouts to and from the water but many trails offer campsites, access to beaches, and cookout and grilling accommodations.
Like the nation's National Parks and hiking trail system, water trails are loosely administrated by the National Parks Service, although volunteers and landowners are responsible for most of the grooming and maintenance. Interestingly recreational use of water trails is considered to be a form of tourism called "paddle tourism."
Water Trails Public Use and Liability
According to the National Park Service the water trails system operates from the Atlantic to the Pacific coast and is meant to increase access to water for outdoor recreational activities as well as encourage the community's stewardship over local waterways. In as such, the trails will also support tourism and the economy across the country.
Similar to hiking and snowmobiling trails, the government expects that, in general, landowners should who are affected by the project will fall under the protections afforded by U.S. recreational use statutes. These statutes encourage landowners to open up private properties for public activities such as hiking, fishing, hunting, swimming, and boating.
In doing so, owners are generally shielded from being sued by those who experience an injury or personal property damage, however, such laws do not apply if the landowner fails to guard against or warn against a known dangerous condition or changes a usage or maintenance fee.
As such, visitors and the public, in general, may assume there is an open invitation to use these private lands unless they are otherwise marked.
Water Trail History
In much the same vent as President Theodore Roosevelt when he opened five National Parks during his presidency, in 2012 the decision to announce the Water Trail initiative by the then Secretary of the Interior was a step toward meeting President Obama's wish to revive and revitalize the waterways of America.
According to American Trails, there were nine waterways identified in the system's first year: "the Chattahoochee River National Recreation Area Water Trail, Mississippi National River and Recreation Area Water Trail, Alabama Scenic River Trail, Okefenokee Wilderness Canoe Trail, Mississippi River Water Trail – Great River Water Trail, Bronx River Blueway, Hudson River Greenway Water Trail, Kansas River Trail, and Willamette River Water Trail."
Legally, these water trails became federally protected lands under the National Trails System Act of 1968, and any new water trails must apply for that designation.
The National Parks Service looks for the following qualifiers for Water Trail designation, including but limited to following categories: "Recreation Opportunities, Education, Conservation, Community Support, Public Information, Trail Maintenance, and Planning."
The idea behind all of this planning is that designated new river trails are meant to serve as models for other trails. The key to long-term success with the project is for local authorities and volunteer to maintain control with loose supervision from the National Parks Department.
By establishing a series of mentors and promoters, each water trail system will be better than the next, and, slowly, the nation can restore and promotes its country-wide waterways for their beauty and recreational benefit for years to come. This can only happen, though, with proper planning and stewardship, as well as the help and coordination of landowners, municipalities, the public, and local businesses.
Lake Tahoe Water Trail
Since 2003, the California Tahoe Conservancy and volunteer Lake Tahoe Water Trail Association (LTWTA) have been stewards of this 72-mile waterway and boat route. Lake Tahoe offers 20 public launch and landing sites and waterways are segmented into seven-day trips.
The water trail also offers overnight trips, trail maps, campsites with "luxury" lodges, and information on native and invasive species. The lake itself is Lake Tahoe one of the largest freshwater lakes in the Sierra Nevada Mountains, and it straddles both California and Nevada.
Because it is a true mountain lake, it is known for both its beaches and its ski resorts, and the lake water and river water stays cold all year round. In addition to a Nordic-style mansion, the lake offers the towering Tahoe Rim Trail, with stunning views of the lake from above and surrounding areas.
Tahoe Lake, because of its size, almost 200 square miles, is susceptible to quickly changing winds and weather conditions, so always keep an eye out for storms and try to avoid contact with the water. SUP leashes and lifejackets are required and both CA and NV have their own laws governing boating safety.
Water Trail Wrap-Up
The National Water Trails System (NWTS) seeks to bring together existing and new water trails into a collective national network of waterways that model the nation's beauty, its wildlife, and the stewardship of its people.
It is also a recreational resource that public can explore and enjoy, and it is intended to increase tourism and support local economies. Due to the participation of many, the model has been shown to work, but its maintenance and longevity rest squarely on the shoulders of its participants and volunteers.
Last update on 2023-06-05 at 12:52 / Affiliate links / Images from Amazon Product Advertising API